Lots of stuff is in the works here at Adventurer's Codex and even though most of it is still months away, we wanted to take some time to announce a few upcoming features and changes you can expect later this year. We've really enjoyed hearing all of your praise, suggestions, comments, and critiques, so please if you enjoy Adventurer's Codex, or if you have comments or suggestions for us, let us know.
Export is Dead. Long Live Sharable Character Sheets
As many of you no doubt know, before we launched Cloud Syncing, Adventurer's Codex supported exporting your character or campaign to a file for offline storage. The feature was really popular, and aside from backing up their data, the import/export allowed players to share their character sheets with their DM between and during game sessions. Although we'd originally planned to reintroduce the feature soon after Cloud Syncing, we've decided to go a different direction. We took a hard look at the export/import process and all of the legacy code that had been built up over the last few years to support it. A lot of time, effort, and custom code had gone into allowing that feature to exist, and after Cloud Syncing launched, all of it would have to be rewritten.
We've learned a lot since we first launched the export, and we want to do more to help players and DMs with their games. Exporting your character to share it with your DM is not an elegant solution, it's a hack; we can do better than that. To that end, we're announcing an upcoming feature for DMs and players that will allow them to share their character or campaign with the world via sharable links. If you've ever shared a document via Google Drive, Dropbox, or iCloud, it will essentially work like that. Shared characters and games will be read-only, so you still maintain control over your character or game, but a more compact readable character sheet or campaign will be available to anyone with a link. Whether you want to share your character with your DM, or your campaign with a co-DM, it's as simple as sharing a link.
A Much Needed Facelift
In other exciting news, Dave Mote has volunteered his time to help us redesign the Adventurer's Codex interface. The current design is getting long in the tooth and could use a refresh and Dave is helping to make that happen. Currently we don't have a solid estimate on when the new design will be unveiled, but we're working hard to make it happen pretty soon. The new design is much more sleek and compact, and will work beautifully on devices large and small. Our thanks to Dave for his efforts.
Premium Subscriptions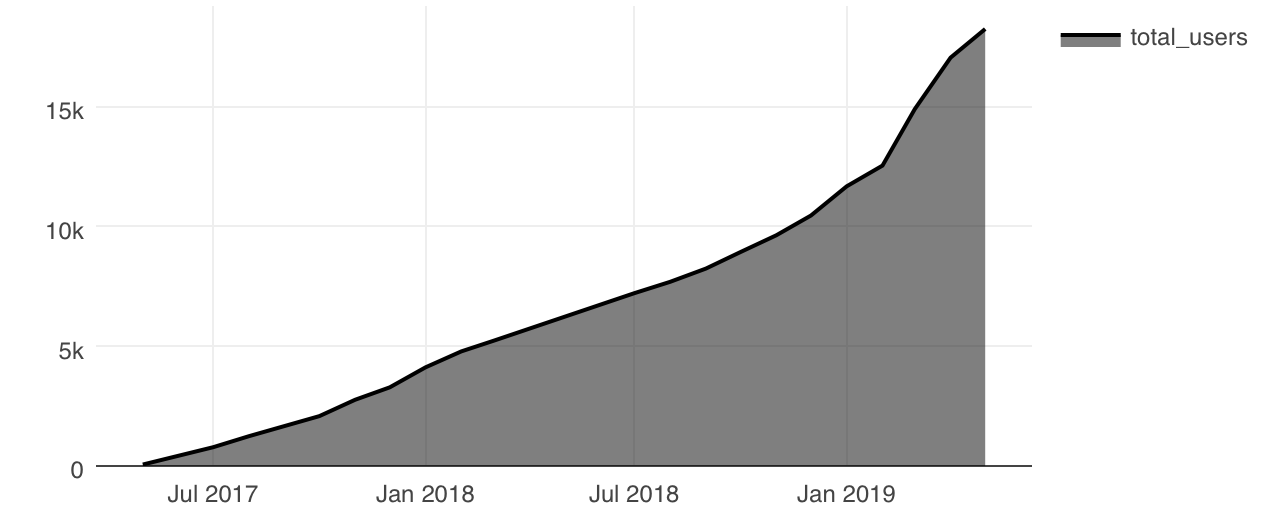 Over the years the Adventurer's Codex community has grown larger and larger, and we've worked hard to give the software the time and energy it needs to serve such a large userbase. We're about to cross 20,000 active users and we couldn't be happier for all of your feedback and your enthusiasm for what we've built, and of course, all of the support we've gotten through our Patreon page.
However, projects like this take a lot of work to maintain and develop. We have a lot of great features planned for the future and we want your help to get there. That's why we're announcing a premium tier subscription for Adventurer's Codex users. It's not out yet, but it will be coming this year. Let me be clear about this: Adventurer's Codex will still have a free tier, and we will continue to add features to it. In fact, we have lots of stuff coming for all of our users, but we will be adding features that will require a subscription to access.
We hope that adding a premium subscription will enable Adventurer's Codex to sustain itself and grow with the community in the coming years. We're really excited about what's coming and we hope you are too.
Questions, Comments, Concerns?
We'd love to hear what you think of Adventurer's Codex, what features you love, what features you want, and what features you don't like or want changed. We built this tool for you, and we want to make it the best that it can be. If you like what you see, support us on Patreon. The funding we get from users like you helps us pay for servers and other operations costs.
Talk to us Facebook, Twitter, Google+, Reddit, Discord, or send us an email at support@adventurerscodex.com with any suggestions, or comments you have! We can't wait to hear from you.
If you want to contribute, and make Adventurer's Codex even better, as always, drop by our Github page and checkout the project. We're always looking for great new ideas, and if you find any bugs, file an issue!