Greetings Adventurers! I'm Brian and I'm one of the Adventurer's Codex developers. In addition to working on and maintaining Adventurer's Codex I also run a service called Pine.blog, and I'd like to give you all a chance to try out Pine.blog's premium features for free, no credit card required.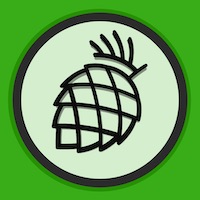 Pine.blog is a new kind of social platform. With Pine.blog, you can follow other blogs and feeds from all over the web (including feeds outside of Pine.blog like YouTube Channels, Tumblr Blogs, and Subreddits) and you can start a blog yourself with 1-click! Use your blog to share stories and photos from your D&D campaigns and comment on and chat with other D&D players.
Pine.blog also makes it easy to find, follow, and chat with interesting people and sites. Pine.blog has a human-curated search directory full of cool and interesting sites we and other users have found from all over the web. You can keep up with the latest D&D news, events, and more right from the web or the iOS app. Pine.blog aims to be an easy-to-use way to follow your interests without the algorithms and viral hate that fill other social platforms today.
If Pine.blog sounds like something you or someone in your group is interested in, use the code CODEX_12, after you create your account, to get a whole month of Pine.blog's premium features for free with no credit card required. And if you like the service, please consider becoming a premium subscriber in full.
Thanks for using Adventurer's Codex and I hope you enjoy Pine.blog.
Check Out Pine.blog →
---
tl;dr: I run Pine.blog. You can use the promo code CODEX_12 to get one month free and start a blog about your D&D games or anything else you want to blog about. You can also follow other D&D bloggers and keep up with everything happening in the D&D community.
About the Author
Brian has been playing D&D for almost a decade, most of the time as the DM, homebrewing his own campaigns.