Greetings Adventurers! It's that time again; we've got yet another release to announce, so let's get into the details!
This release focuses primarily on two things: enhancing our recently revamped Party Tools and adding lots of new perks for our patrons on Patreon. As always, this release comes chock full of various other unmentioned bug fixes and minor improvements.
Party Tools Improvements
Last release, we announced a new set of revamped Party Tools that let players and DMs share their character information and encounter images seamlessly. Those tools were the first step in a long journey towards even more groundbreaking features. Those features get a significant boost today because of the foundations set in this release.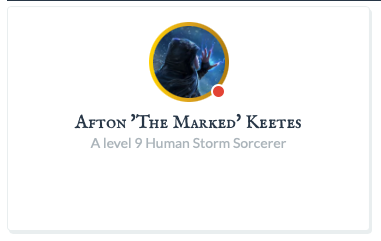 Starting with this release, players and DMs can now see which of their party members are online. Players and DMs can now also filter their party dashboard to show only online players.
This new feature also enables the Party Tools to be even faster! In the previous release there was often a short delay of a few seconds after updates were made before your party members could see the results. Now, that delay is gone!
What's even more important about these features is the technology that powers them. With the addition of these new features it's going to be possible to add all kinds of amazing new Party Tools in the future, and we have some big plans for those features.
New Patron Perks

In addition to the new Party Tools improvements, we've also added a bunch of new features for our wonderful patrons on Patreon.
First off, we've added a new section to the accounts page to help you link your Patreon account with Adventurer's Codex. If you're one of our patrons, we strongly recommend that you link your account. Once you do so, you'll gain access to all of the great patrons-only features we've added!
Each of the new patron perks depend on your support tier. Here's a list of the new features available to each tier.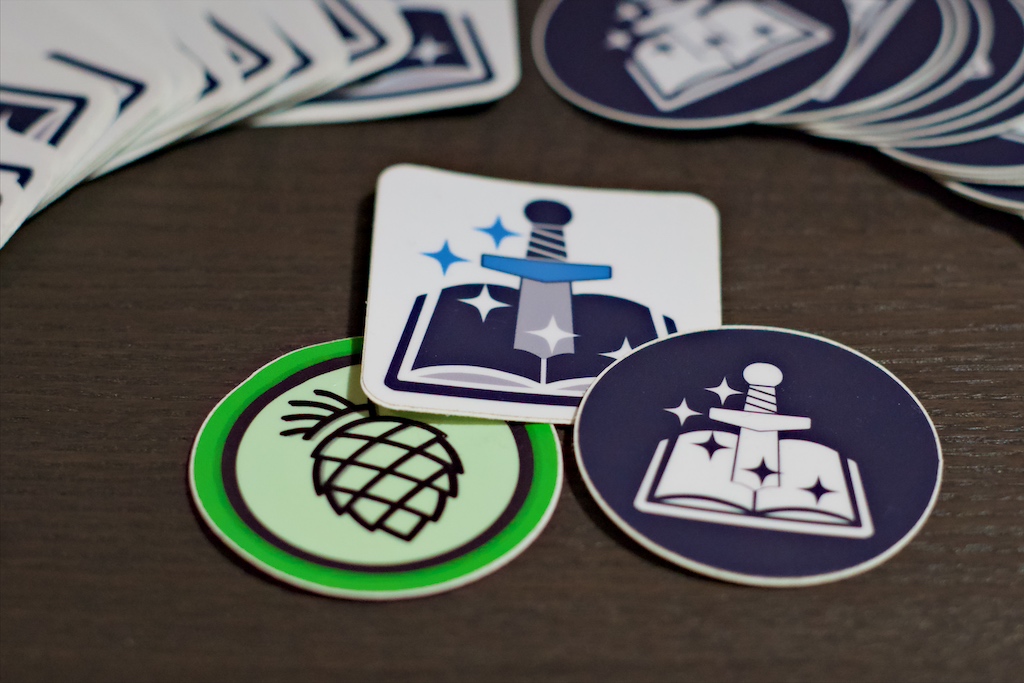 Show off your support with a special ring on your Character/Game Profile! (All Tiers, Ring colors vary by tier)
Enter the pool to be our Patron of the Day! (Silver/Gold Tiers Only)
Get your very own not-for-sale Adventurer's Codex Stickers! (Gold Tier Only) [Shipping to US/Canada Only for now]
If you want to snag your very own set of stickers, or if you'd like to unlock access to any of the other new patron perks, simply become a patron on Patreon!
We wouldn't be here today if not for our fabulous patrons. If you like Adventurer's Codex, then please consider becoming a sponsor and help us keep this site up and running! We really do appreciate your donations!
Various Other Bug Fixes & Improvements
Fixed a bug that caused Monster Ability Score Modifiers to appear.
Fixed a bug that caused Monster Skills to display incorrectly.
Fixed a bug that caused horizontal overflow.
Fixed a long-standing bug with long usernames breaking the navigation bar.
Questions, Comments, Concerns?
We'd love to hear what you think of Adventurer's Codex, what features you love, what features you want, and what features you don't like or want changed. We built this tool for you, and we want to make it the best that it can be. If you like what you see, support us on Patreon. The funding we get from users like you helps us pay for servers and other operations costs.
Talk to us Facebook, Twitter, Reddit, Discord, or send us an email at support@adventurerscodex.com with any suggestions, or comments you have! We can't wait to hear from you.
If you want to contribute, and make Adventurer's Codex even better, as always, drop by our Github page and checkout the project. We're always looking for great new ideas, and if you find any bugs, file an issue!