Greetings Adventurers! We're back again with another suite of improvements to Adventurer's Codex. Before we begin however, we do want to take the time to call out all of our amazing Patrons on Patreon. Thank you so much for your support.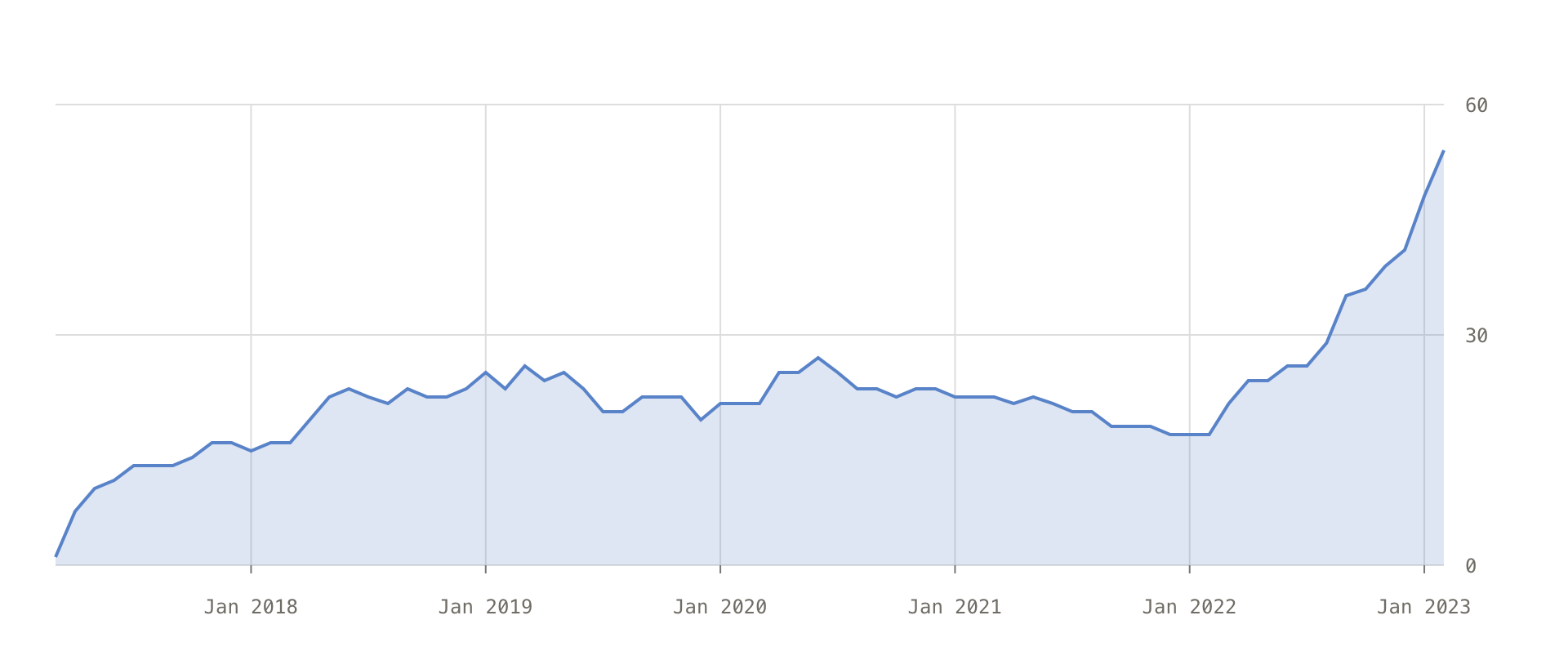 We have been bolstered by your continued (and growing) support for all we do, and your support has helped us get over the hump on several features that are now coming very soon. If you'd like a sneak peek of these soon-to-launch features, please consider becoming a Patron yourself.
Alright, now onto the updates!
Companion Health Improvements

For starters we've improved the health management for Character Companions by allowing bulk addition & subtraction of health directly from the preview table!
We know as well as you all how painful it has been to record that a companion just too massive damage—heaven forbid of course—but now such things are much easier to do.
Item Containers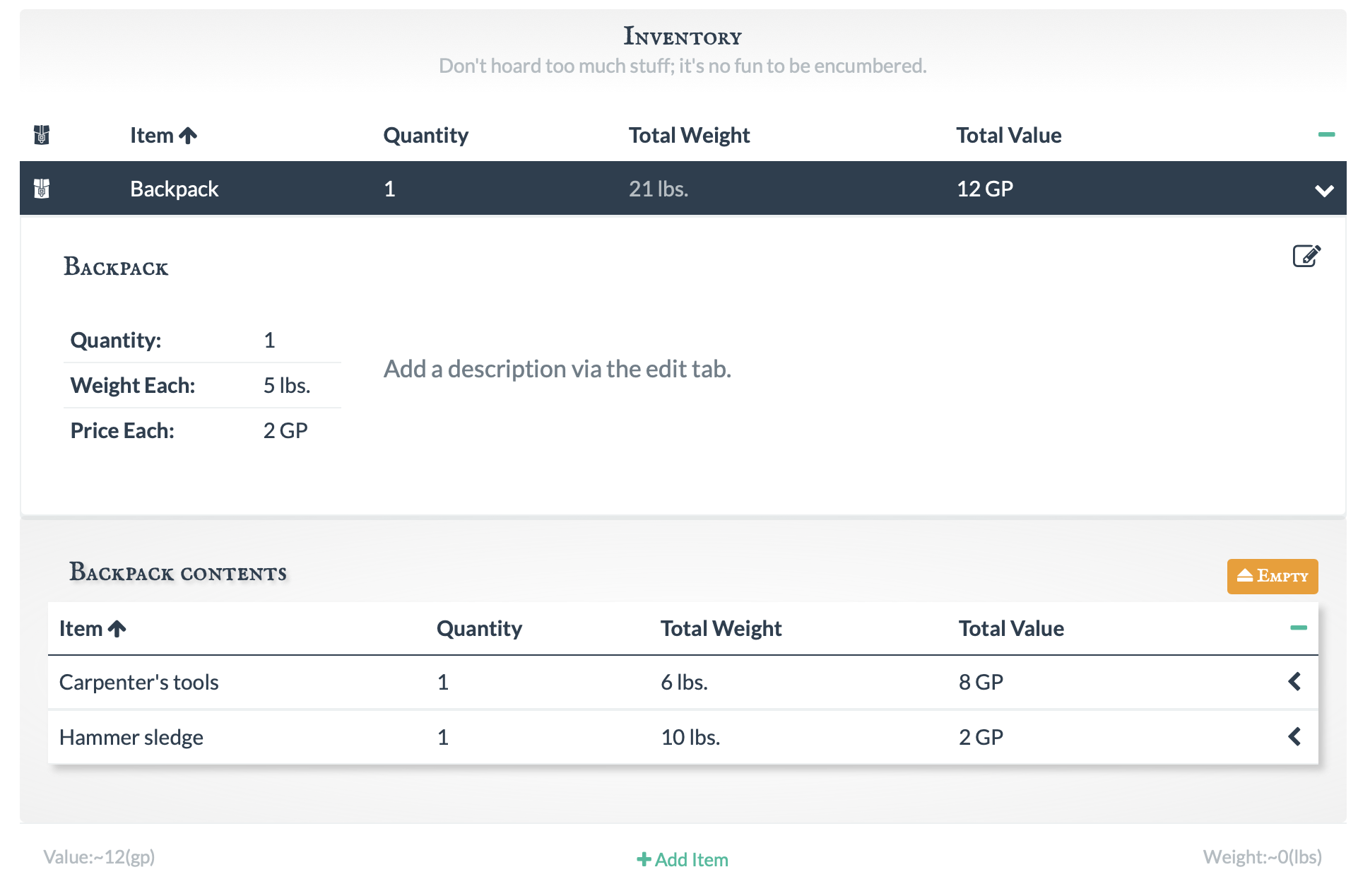 This one is pretty big! Adventurer's Codex now supports adding containers to your character inventory. These containers are incredibly flexible and include the ability to set a fixed weight, and even mark items as not currently carried. This means that finally characters can track all of the items they own not just the ones on their person. Got a wagon? No problem! Got a Bag of Holding? We got you covered!
This one is a long time coming and something we've wanted forever. Our thanks to our continuing contributor and friend Dave Mote for his work on this feature!
Quick Earn Coinage

Last but not least we've added the ability to Quick Earn coinage to your coin pouch easily, so there's no more pesky math to do when divvying up treasure.
Again thanks to Dave on this one! It's been hotly requested in our group and we hope you enjoy it.
Like What We're Doing?
We wouldn't be here today if not for our fabulous patrons. If you like Adventurer's Codex, then please consider becoming a sponsor and help us keep this site up and running! We really do appreciate your donations!
Questions, Comments, Concerns?
We'd love to hear what you think of Adventurer's Codex, what features you love, what features you want, and what features you don't like or want changed. We built this tool for you, and we want to make it the best that it can be. If you like what you see, support us on Patreon. The funding we get from users like you helps us pay for servers and other operations costs.
Talk to us Facebook, Twitter, Reddit, Discord, or send us an email at support@adventurerscodex.com with any suggestions, or comments you have! We can't wait to hear from you.
If you want to contribute, and make Adventurer's Codex even better, as always, drop by our Github page and checkout the project. We're always looking for great new ideas, and if you find any bugs, file an issue!